providing quality scraper solutions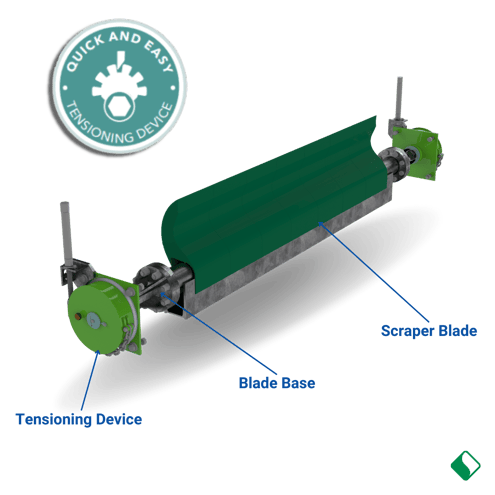 introducing innovative belt cleaning
At Promet, we pride ourselves on providing quality products and solutions for all your conveyor needs and utilizing STARCLEAN's innovative and dynamic design to customize the product to your site's needs.
Each blade of our conveyor belt cleaners by STARCLEAN® adjusts perfectly to the belt surface and can therefore react independently on all different conveyor belt surfaces. The individual adjustment offered by the TWIST-SWING® function of the STARCLEAN® conveyor belt cleaner guarantees flawless belt cleaning.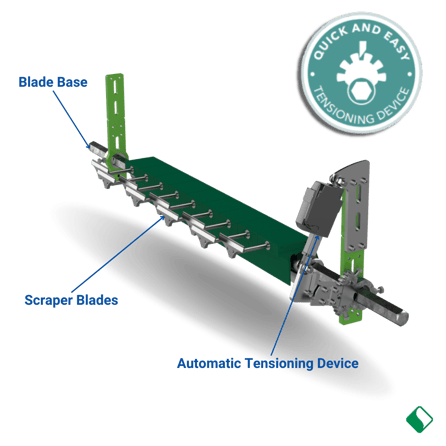 starclean's philosophy
STARCLEAN's method and philosophy of belt cleaning is a fresh take on the age-old problem of being able to scrape a belt clean, effectively, safely and reliably.
It helps eliminate material carry-back and improves your conveyor belt efficiency, enabling you to maintain a safe work environment whilst increasing production throughput. In addition, they are engineered for abrasive environments.
why do we suggest starclean scrapers?
Our conveyor belt cleaning system offers a range of features that ensure optimal performance and durability:
Impeccable cleaning performance with our flawless, belt-saving design.
Extended lifespan for both the conveyor belt and scraper thanks to low wear.
Tool-free replacement of scraper blades.
Easy and fast installation and maintenance.
Perfect adaptation to the conveyor belt thanks to our patented TWIST-SWING® system.
Unique and modular design.
High-quality materials, including blades made of top-performance polyurethane or polyurethane base with special tungsten carbide tips.
Just take a look for yourself